Bios
Select Bios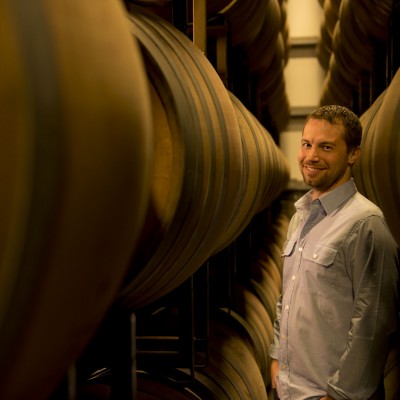 Jeff Crawford
Starmont Winemaker
View Details
Jeff Crawford
Starmont Winemaker
Born in Alaska and raised in Minnesota, Jeff Crawford headed to Hawaii after high school to escape the cold. Fully thawed in 1997, he moved back to the mainland to earn his B.A. in Economics with a Minor in Philosophy from UC Davis.
It was during his time at Davis that Jeff developed a passion for wine. His burgeoning enthusiasm inspired him to take a job as a harvest intern at Gallo after graduation. In 2007, Jeff headed to Napa and joined the Starmont cellar crew. He was quickly promoted to Cellar Master a year later. In 2010, Jeff became Starmont's Assistant Winemaker and in 2014 he was elevated to Winemaker.
Jeff's vinous persepctive has been shaped by his journeys to less-traveled winegrowing locales around the globe including Oregon, Germany and Greece. "I'm constantly trying to expand my wine horizons through travel, reading, education, conversation and tasting. Every so often I actually drink some wine too. I just received my Level 3 WSET Certificate and will continue to take classes and attend seminars in order to sharpen my knowledge and hone my craft."
With Jeff's input, the winery has upgraded its winemaking equipment and implemented new protocols to ensure that the wines continue to be of the highest quality and true to their origins. "In many ways Starmont is a microcosm of the Carneros region," says Jeff. "Our wines are classically balanced and subtle. Structure and evenhandedness are the rule rather than the exception. And, although we are focused on Pinot Noir and Chardonnay, we also produce some pretty impressive Merlots and Syrahs.
When not roaming Starmont's vineyards and cellars, Jeff enjoys travelling, beer brewing, coffee roasting and wine tasting. He lives in Petaluma with his wife who is also a winemaker.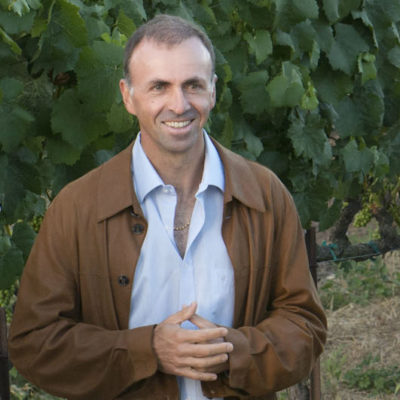 René Schlatter
Proprietor
View Details
René Schlatter
Proprietor
René Schlatter proudly upholds his family's integrity and commitment to excellence in his role as Proprietor & CEO of Merryvale Family of Wines. A native of Switzerland, René came to the U.S. in 1987, completing his Bachelor of Science Degree in Business Administration at Trinity University in San Antonio, Texas in 1991.
After graduating, René traveled to Italy where he spent three months in Florence learning the language. He then worked for three years in Berlin, Germany, in the textile industry where he traveled extensively in Eastern Europe. René helped expand the customer base, increase sales and implemented marketing strategies to target new customers.
In 1994, René returned to the U.S. to pursue a graduate degree, earning a Master's Degree from Arizona's Thunderbird Graduate School of International Management. Upon completion of this program, he joined the family business at Merryvale Vineyards in October of 1995.
For the past 25 years, he has made significant contributions in Merryvale's sales management, marketing, finance and grape grower relations. During his tenure, René and his family have invested in two estate vineyard properties. The first in 1996, which is home to 25 acres of ultra-premium Cabernet Sauvignon, Petit Verdot and Cabernet Franc and located in the eastern hills above the city of St. Helena. In 2005, they acquired the second estate vineyard with 40+ acres planted to Chardonnay, Pinot Noir and Syrah on the Napa side of the Carneros AVA. Both estate vineyards are Certified Napa Green and farmed to the highest standards using sustainable viticulture practices.
As a result of these accomplishments under René's leadership, Wine Enthusiast Magazine nominated him as Person of the Year for their Annual Wine Star Awards with these comments: "Since 2008, the president of Napa's Merryvale Vineyards has pioneered green initiatives while preserving the winery's family legacy and excellence in producing Cabernet Sauvignon and Chardonnay."
René and his family are very committed to protecting and preserving the Napa Valley for future generations. Merryvale's estate vineyards have been Napa Green Land certified since 2007. Both René and his wife Laurence are actively involved in the community of St. Helena, where they live with their three daughters.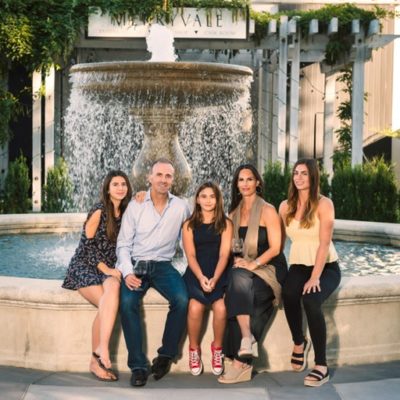 The Schlatter Family
View Details
The Schlatter Family
At the helm of Merryvale since 1996, the Schlatter Family has established deep roots in the Napa Valley in their quest to make wines that represent the best of every harvest. They have cultivated long-term partnerships with some of the best wine grape growers from Calistoga to Carneros and developed two estate vineyards: the 25-acre Profile Estate Vineyard on an eastern ridgetop overlooking St. Helena—ideal for Cabernet Sauvignon, Cabernet Franc and Petit Verdot; and the 40-acre Stanly Ranch Estate Vineyard in Carneros perfect for Chardonnay and Pinot Noir.
A native of Switzerland, family patriarch Jack Schlatter's lifelong love of wine drew him to the Napa Valley in 1991. "Napa Valley's diversity of soils and microclimates allows us to grow high quality Chardonnay and Pinot Noir just a few miles from Cabernet Sauvignon. There's no other place in the world like it," says Jack. Merryvale Vineyards offered the quintessential St. Helena location with its historic winery building, the first to be built following the Repeal of Prohibition, and its prime location on Highway 29. If you ask Jack about his background as a cotton classer in Mexico, coffee taster in Brazil, or any of his other fascinating experiences and he'll quickly steer the conversation back to the wines of Merryvale Vineyards. As Jack's son René reflects, "Jack wanted to find a way to integrate one of his passions—skiing, sailing or wine—into a thriving business, and the rest is history."
René Schlatter upholds his family's integrity in his role as President and CEO. Having worked his way up the Merryvale ladder the old-fashioned way, he has held progressively more responsible positions since joining the company in 1995. Born in Switzerland, René has lived in the U.S. since 1987 and earned his MBA from ASU's Thunderbird School of Global Management in Phoenix. As President, René oversees all aspects of the business on a daily basis, from grower relations to sales management.
Active in the community and with their three daughters, René's wife Laurence focuses on the guest experience at Merryvale. She works with the hospitality team to offer inventive and entertaining events and manages all of the social media interaction for the family of wine brands. Her eye for design and interesting local artisans keeps things fresh for visitors and guests. That Laurence's family has owned a winery in Switzerland for six generations provides a special sense of tradition. "It's very rewarding to continue this family heritage at Merryvale," says Laurence.
For nearly three decades, the Schlatter Family's dedication to quality has propelled Merryvale forward, producing an unparalleled Bordeaux-focused portfolio of complex, balanced and classic wines that are truly reflective of the region's terroir. Employing sustainable farming practices in the estate vineyards and superior standards at the winery ensures that the wines live up to their full potential. Both the winery and estate vineyards are Napa Green Certified supporting the Schlatter Family's commitment to the environment and to future generations.