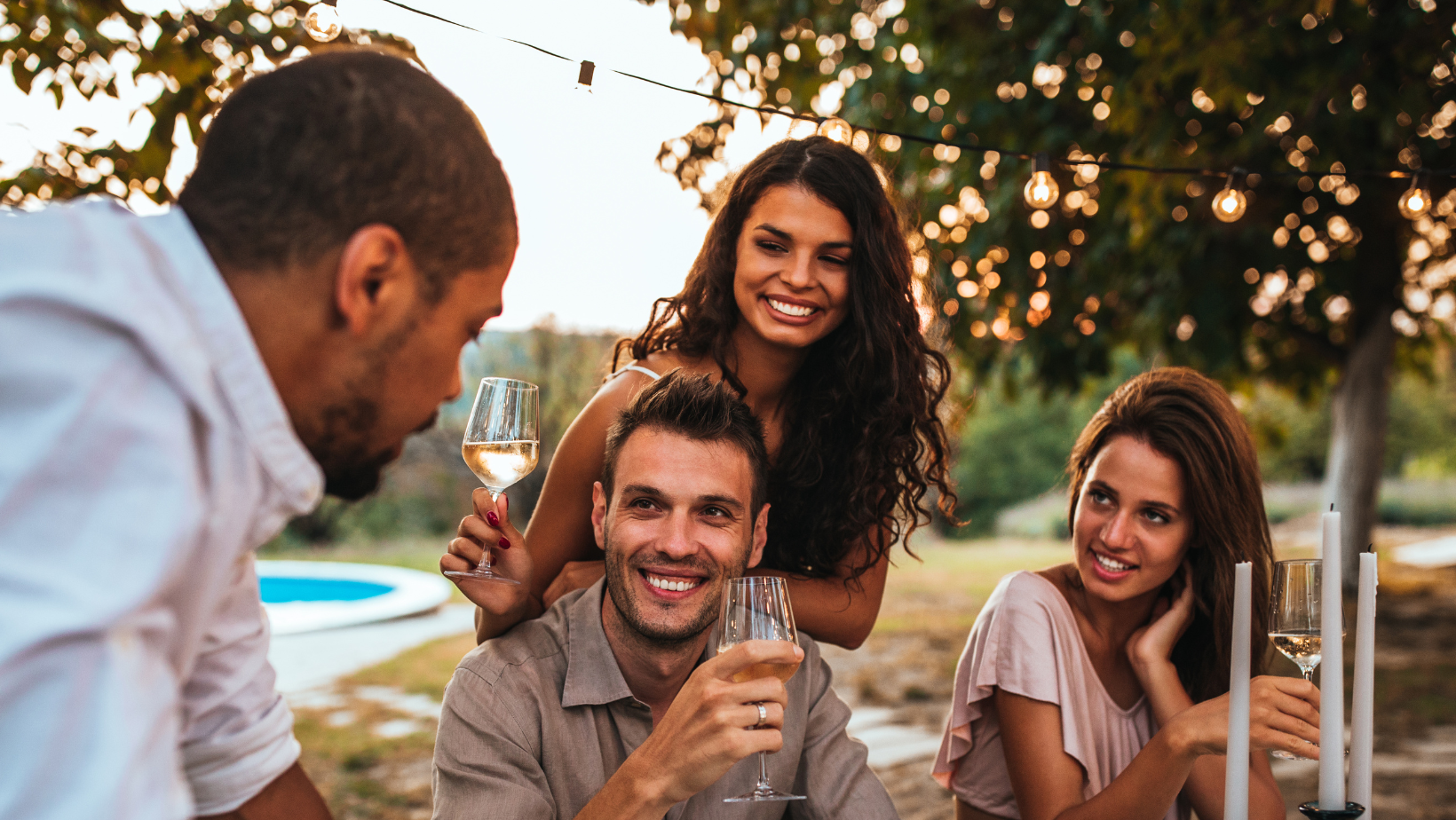 starmont wines
From the time Starmont first appeared on a label in 1989, the name has been recognized for classically styled varietal wines that are expressive and approachable. Now, over 30 years later, led by the Schlatter Family and Winemaker Jeff Crawford, Starmont is producing some of their best wines ever.
Sauvignon Blanc, lake county
2022

Our goal for Starmont Sauvignon Blanc is complexity on the nose with fresh aromas and flavors highlighted by citrus, floral and tropical notes. The 2022 has notes of lime zest, kiwi, guava and honeysuckle. On the palate, the wine opens with a zesty pop and settles into a bit of creaminess on the mid-palate from the neutral barrel fermentation, then finishes quite brightly with green citrus notes that are long and pleasing. This wine can be enjoyed either on its own or with food and is meant to drink in its youth.
chardonnay, tri-county
2020

Starmont Chardonnay is crafted to enjoy with food or simply by the glass. Our aim is to retain the focus on the unique Chardonnay fruit expression from some of California's top cool climate winegrowing regions. Aromas of citrus, notably lemon curd and kaffir lime, are present along with hints of floral namely white carnation with an underlying impression of minerality which all contribute to a wonderful complexity on the nose. The wine enters the palate showing a round texture, with a creamy richness on the mid-palate. Fresh acidity on the finish leaves the wine creating a mouth-watering effect enticing you to take another sip. A beautiful and well-balanced Chardonnay.
pinot noir, tri-county
2020

Our goal for Starmont Pinot Noir is varietal typicity and balance, with just the right amount of restraint to achieve a fresh, elegant example of Pinot Noir from California's top cool climate winegrowing regions. The 2020 brings through notes of black plum and cherry buffeted with earthy notes of bramble and forest floor with an impression of graham cracker on the nose. A fresh entry on the palate gives way to an unctuous mid-palate that finishes with bright acidity.
cabernet sauvignon, north coast
2019

Our goal for Starmont Cabernet Sauvignon is richness and balance, with just the right amount of restraint to achieve a fresh, elegant example of Cabernet Sauvignon from California's North Coast winegrowing region. On the nose, blackberry and boysenberry leap out of the glass with graphite and cedar adding complexity, while hints of sage and juniper maintain a fresh element. A focused entry with a generous mid-palate leads into a structured finish that lingers pleasantly.