Fall 2022 Newsletter (September)
IT'S HARVEST TIME IN NAPA VALLEY
With this September release, we welcome our busiest time of the year! The first Sauvignon Blanc grapes arrived on Wednesday, August 17th and were greeted with tremendous enthusiasm from the entire team, kicking off the 2022 Harvest with a Solstice Sparkling Wine toast (see photo above). The grapes in the foreground are from Bentz Vineyard in Pope Valley.
In addition to harvest, September marks the beginning of the holiday season — look for our Holiday Gift Guide in your wine box and check out the video below to help you get your holiday shopping started.
For those of you who are planning to visit the Napa Valley before the end of the year, there are still a few seats available for our annual Profile Release and Brunch on October 8th and the Holiday Dinner on December 10th.
As always, we invite you to send us ideas for topics you would find interesting. Please contact us at WineClub@Merryvale.com.


THERE ARE ONLY A FEW SPOTS REMAINING FOR OUR ANNUAL PROFILE BRUNCH & RELEASE PARTY
Join us on Saturday, October 8th from 11am to 3pm… Explore our beautiful estate vineyard where we will showcase the newly released 2019 Profile alongside a festive brunch created by Chef Nash Cognetti of Tre Posti. Space is very limited, and we will sell out, so make sure to reserve your space. For more information please contact Events Manager Casey Curiel at (707) 968-3429 or email ccuriel@merryvale.com for assistance or you can click here to make your reservations online.
NAPA'S 2022 VINTAGE — COULD IT BE THE BEST EVER?
As we approach the fall season, we are happy to report that we have experienced a mild summer with slight cooling over the last few weeks that has created ideal growing conditions throughout wine country. It's an exciting time to be a Winemaker! See Starmont Winemaker Jeff Crawford in action as he welcomes the 2022 vintage in this short video: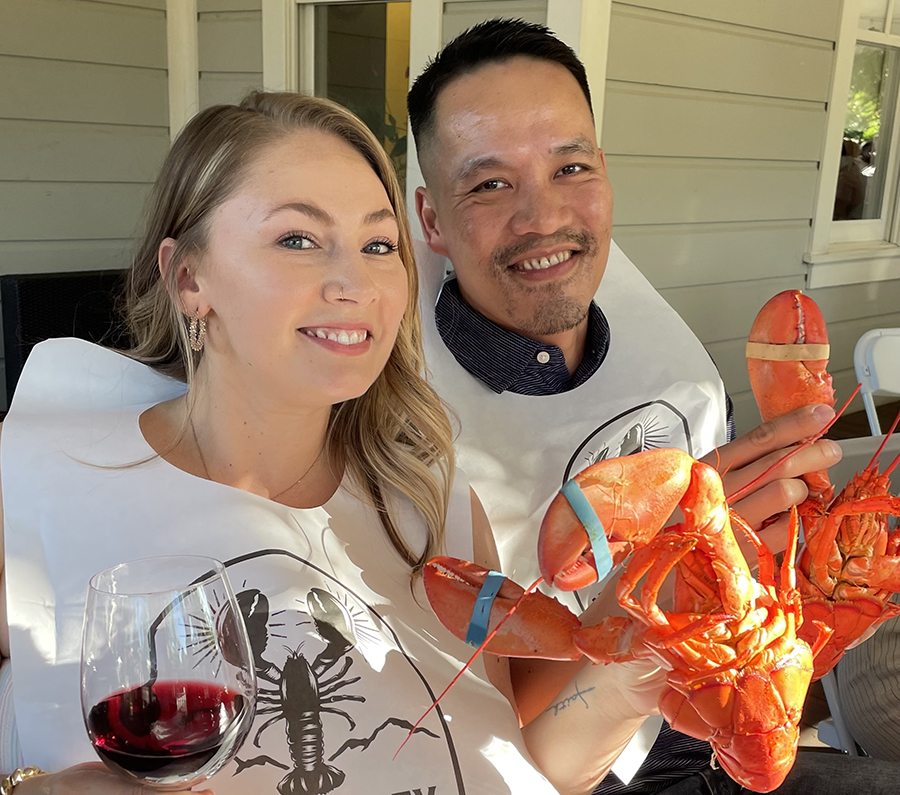 MEET THE WINE CLUB TEAM:
Thai Luong, Wine Club Manager
Thai joined our team in the fall of 2019 as our Wine Club Coordinator and exactly one year later he took the helm as Wine Club Manager! He has worked in wine logistics and club management since moving from the East Bay to the Napa Valley in 2016. Prior to moving to wine country, Thai had a much less wine-centric career working for Homeland Security and serving in the U.S. Army. Lucky for us, his budding passion for the fermented grape could not be ignored. To say that Thai loves wine is an understatement. The same can be said about his love for hiking, the Golden State Warriors and spending time with his wife and Bruno—the handsomest dog ever! If you've had the pleasure of engaging with Thai over the phone, at wine club events or via email, you understand why we are thrilled to have him managing our Wine Clubs. If you haven't already interacted with Thai, we would encourage you to do so. His love and knowledge of Merryvale wines is impressive and he is at-the-ready for any questions or concerns regarding your membership.
Chantelle Fourie, Wine Club Coordinator
Chantelle joined the Merryvale Events Team four years ago, and in January of 2021 she transitioned into the vital role of Wine Club Coordinator. Having worked in the service industry for two decades, Chantelle is a true hospitality expert. Her days at Merryvale are filled with Club Member calls and emails, order fulfillment and shipping facilitation. It's a big job, and she is just the dynamo to get it done and done right! When not at the winery, Chantelle can be found enjoying a glass of Pinot Noir in the company of friends and family. Although she enjoys her true crime podcasts and the occasional trip to the golf course, her biggest passion in life is being a mom to her two-year-old daughter, Shiloh.
LET US HELP YOU FIND THAT PERFECT (AND PERFECTLY CELLARED) BOTTLE
Enjoy this video featuring Proprietor Laurence Schlatter who provides a quick tour of our Wine Library and tells us about gift options for the upcoming holiday season. In this special corner of our tasting room, you'll find an array of Merryvale Family of Wines gifts from a selection of vintages and several formats. Hear about gift options for the upcoming holiday season:
IN THIS SHIPMENT…
YOUR FALL WINE CLUB RELEASES
Your membership wine preferences determine which of these wines you will receive.


2017 Pinot Noir, Lee Vineyard, Carneros
This wine is made from one particular block of the Lee Vineyard which is planted to the Swan Clone. This wine tends to be the lightest and most feminine of the line-up. Aromas of fresh cherry and dried cranberry mingle with herbal notes of clove and anise. Balanced concentration on the palate with silky tannins and fresh acidity lead to a long, satisfying finish.
Food Pairing: The 2017 Lee Vineyard Pinot Noir would pair well with Duck Spring Rolls or Truffled Beet Burgers.
Ageability: Enjoy now and for the next three years.


2018 Pinot Noir, Lee Vineyard, Carneros
Sharing the same sourcing as the 2017 noted above, this 2018 displays subtle notes of rose water and lavender that complement hints of cranberry and strawberry on the nose. On the palate the wine is fresh and vibrant with a crisp mid-palate that flows into a lingering finish.
Food Pairing: Enjoy the 2018 Lee Vineyard Pinot Noir with your favorite grilled salmon recipe or a white veggie pizza.
Ageability: Enjoy now and for the next four years.


2019 Cabernet Sauvignon, North Coast
On the nose, blackberry and boysenberry leap out of the glass with graphite and cedar adding complexity, while hints of sage and juniper maintain a fresh element. A focused entry with a generous mid-palate leads into a structured finish which lingers pleasantly.
Food Pairing: Try the 2019 Cabernet with a simple meatball recipe featuring tomato sauce and Italian herbs or a vegetarian Moussaka.
Ageability: Enjoy now and for the next five years.
User Choice Wines:
2021 Starmont Sauvignon Blanc
The 2021 has notes of kaffir lime, passion fruit, and ginger that burst from the glass.
2019 Merryvale Chardonnay, Hyde Vineyard, Carneros
It's an immensely satisfying Chardonnay that evolves and deepens as it opens.
2018 Merryvale Malbec, Napa Valley
Tempting aromas of dark red fruits, cocoa and baking spices.
2019 Merryvale Reserve Cabernet Sauvignon, Napa Valley
Our second bottling of Reserve Cabernet Sauvignon is a stunning blend of Cabernet Sauvignon and Cabernet Franc, sourced from our Profile Estate Vineyard.
2017 Merryvale Oakville Grade Red Wine, Napa Valley
An explosion of brambly red fruit leads off this multidimensional, intriguing blend.
UPCOMING EVENTS


Our Annual Harvest Party on Sunday, September 25th from 3:00-5:00pm… Be among the first to enjoy new fall releases of Merryvale and Starmont wines with delicious Paella by Gerard's and live entertainment by the amazing Carlos Herrera Band on the Merryvale terrace. Come out and chat with our Winemakers Andrew Wright and Jeff Crawford who will share their insights into the 2022 harvest.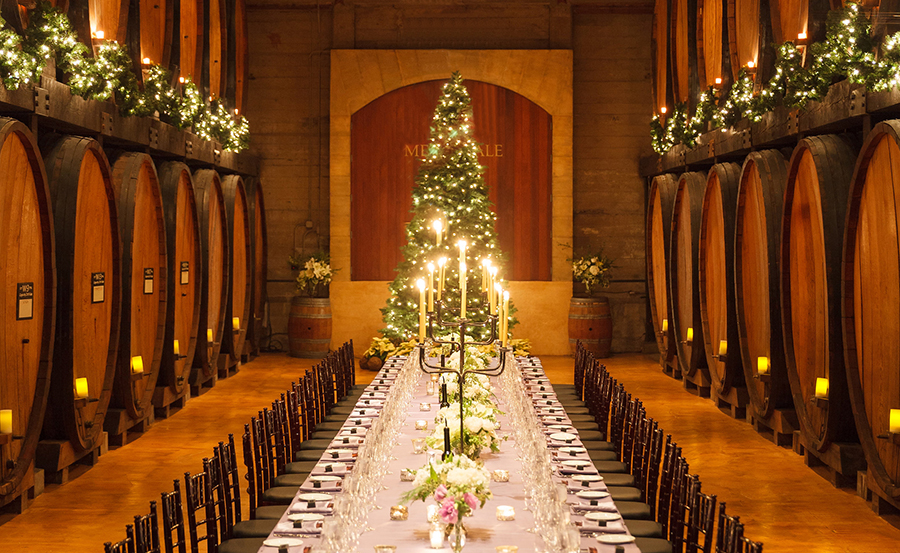 Our Annual Holiday Dinner on Saturday, December 10th from 6:00-10:00pm… Join Proprietors René and Laurence Schlatter in Merryvale's historic Cask Room for a night of elegance and memories. A beautiful dinner will be created by Chef Nash of Tre Posti followed by dancing the night away.
You can get your tickets to our Harvest Party and Holiday Dinner AND find more information about all our events here!
Special Savings on Club Shipment Wines
Don't forget to take advantage of your discount on case purchases of this shipment's featured wines through the end of October. Click here to choose your favorites!
Remember to Refer A Friend to our Wine Club… And reap the benefits of our "Merry Messenger" Program! Click here for the details!
Until next time,
The Starmont Family